About Investormoney.com
In 1996, Investormoney.com was founded to help investors comprehend the complex world of investing. With a team of over 100 finance experts, we offer tools, reviews, and financial market news to hundreds of thousands of users weekly. Over the years, we have become a leading source of trading news, analysis, and suggestions for readers worldwide.
Our commitment to authenticity and reliability is reflected in our rigorous research process, where we collect information from multiple sources to ensure the accuracy of our articles. Our content is free to our readers, and we cover a range of topics that are accessible even to the newest investors.
Today, Investormoney.com is headquartered in London, UK, and has offices in four countries. With over 40 full-time staff and 100+ contributors, we publish content in 15 different languages, reaching a readership of millions worldwide. We constantly strive to provide new tools and content to help our users make better financial decisions.
Investormoney.com is owned by Mind Ventures and backed by Global Investments, which have played a crucial role in accelerating our growth into an internationally recognised brand. We cater to people of various industries and segments, including those in managing profit and non-profit enterprises, large and small trade associations, unions, government agencies, businesses, universities, and schools.
We follow simple and conversational writing styles to make key points of our content understood better for easy scanning. We provide valuable advice to our readers about managing money, such as retirement planning, insurance, taxes, investing, health care, travel, financing college, leasing a car, and more essential topics.
Mission Statement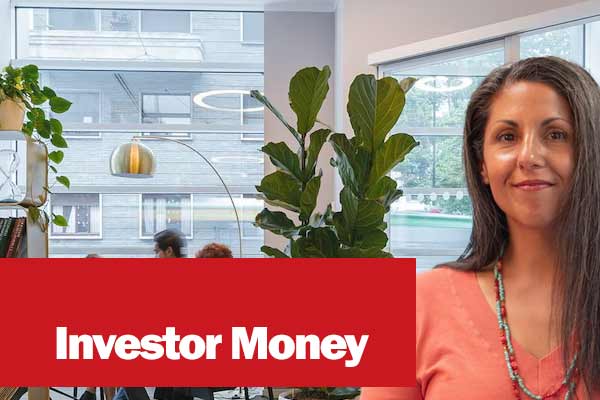 At Investormoney.com, our mission is to make financial knowledge more accessible to all people.
Financial education empowers our readers to make more informed decisions, and we strive to uphold these values in everything we do.
We are committed to providing simple to understand fact-checked guides, tools and reviews, and we work tirelessly to achieve this through our systematic approach. We believe in innovation and hiring good people and are constantly innovating and evolving to stay ahead of the curve.
At Investormoney.com, we are dedicated to greater financial knowledge for our readers. We understand the importance of knowledge when managing financial risk, and we are committed to providing fact-checked, well-informed content that meets our audience's needs.
We hold ourselves to the highest standards of editorial standards. Our team comprises world-renowned published financial editors and writers, and we work collaboratively to provide our audience base with upto date financial news and guides.
We are proud of our team of over 100 highly skilled individuals, but we also recognise that there is always room for improvement. We are committed to continually improving our processes and the quality of our guides, tools and services, and we will continue to strive for excellence in everything we do.
Above all, at Investormoney.com, we are passionate and believe that giving people greater financial knowledge can make a real difference in the world. We are honoured to be able to continue to work towards our mission with dedication, integrity, and a relentless pursuit of excellence.
Code Of Ethics
At Investormoney.com, we hold ourselves to the highest ethical standards in the industry. We believe that transparency is the cornerstones of our business, and we take pride in upholding these values in everything we do.
Our approach to financial news is unique and driven by our strict ethical guidelines. We understand the importance of providing accurate and reliable information to our readers, and we are committed to abiding by the basic ethics of humanity and civilised society.
Our philosophy is fairness, fearlessness, and honesty. We are dedicated to sourcing trading information from multiple platforms and interpreting it on our website responsibly for our readers. We cross-check all collected information for facts before publishing it on our website, and we take a liberal approach to our journalism attitude.
We understand that our readers rely on us for well-analysed and well-researched articles and editorials that help them understand the correct investment options. That is why we go to great lengths to collect information from various sources to confirm authenticity. We also follow a fair policy of providing the right information that may help investors and traders.
At Investormoney.com, our readers deserve the best. That is why we have a team of over 30 and 100+ Investormoney.com writers, proofreaders and fact checkers publishing hundreds of articles weekly in over 15 languages for millions of readers each month. We constantly strive to provide new tools and content to help our users make better financial decisions. We are committed to continuing our mission of providing fair, fearless, and honest trading news content to people of various industries and segments.
Meet the Investormoney.com Team
Ashly Chole

Partner & Senior Finance Writer

Ashly Chole is a seasoned finance editor passionate about helping people understand complex financial concepts. With over 10 years of experience in the field, she deeply understands the financial markets and how they affect everyday people.

Born and raised in New York City, Ashly Chole was exposed to finance from a young age. Her parents were successful stockbrokers who instilled in her a love for everything money-related.

After earning her degree in finance from Columbia University, Ashly Chole began her career as a financial analyst at a large investment bank. While she enjoyed the fast-paced environment, she realized her true calling was journalism. She began writing about finance and economics for various publications and eventually landed a job as a finance editor at a major news outlet.

As a finance editor, Ashly Chole is dedicated to making finance accessible to everyone.

Emily Clark

Senior Technical Writer

Emily Clark is a senior finance writer based in Brighton, UK, passionate about the intersection of finance and technology. With over 15 years of experience in the finance industry, Emily is a seasoned expert who brings a wealth of knowledge and insight to her writing.

Growing up in Brighton, Emily was always interested in finance and economics. After earning her degree in finance from the University of Sussex, she began her career as a financial analyst at a major investment bank in London. However, she quickly realized she wanted to combine her passion for finance with her love of writing.

Emily began writing about finance for various publications, covering topics ranging from personal finance to global economics. She quickly gained a reputation as an expert in her field and was soon offered a job as a senior finance writer at a major financial news outlet.

As a senior finance writer, Emily is particularly interested in how technology changes the finance industry. She covers topics such as fintech, blockchain, and cryptocurrencies.
Investormoney.com boasts a team of seasoned professionals with amassed years of experience across various areas of the investment industry. Our dedicated and proficient team comprises writers, developers, engineers, and financial experts who have contributed immensely to our growth and success. Allow us to introduce you to some brilliant minds driving Investormoney.com towards excellence. Our team members have worked for some of the world's biggest brands, and we are glad to have some very talented people at Investormoney.com.
Editorial Policy
We are followers of strict editorial policies, and the primary philosophy is to provide authentic news content to our readers. All the stories published here are selective and based on geographical and thematic categories. We keep our readers engaged through our well-researched write-ups.
Our authors are unbiased, so we are not inclined to any government, country or political party. Our public agenda is liberal, and we always support free trade. As witnessed by our readers, we have opposed various laws in the past which were less beneficial to traders and more to the companies. We have always advocated bold policies.
Quality
At Investormoney.com, accuracy and credibility are essential to our trading news content. We have spent years building a reputation for reliable and trustworthy journalism, and we take great pride in the quality of our articles.
To ensure that we provide our readers with the most accurate information possible, we have a dedicated research team that carefully checks all the facts before publishing our articles. However, despite our best efforts, errors can sometimes occur. We are committed to acknowledging and correcting any factual errors as quickly as possible to maintain the integrity of our content.
We value feedback from our readers and encourage them to help us maintain the accuracy of our content. If you spot an error in one of our articles, please bring it to our attention so we can correct it promptly.
Our commitment to accuracy and credibility is at the core of everything we do at Investormoney.com. We understand that our readers rely on us for well-researched and trustworthy information, and we are dedicated to upholding these values in all our trading news content.
You can view our editorial policy here.
Careers
At Investormoney.com, we strongly believe in diversity and inclusivity in our hiring process. We are committed to creating a workplace that reflects the diversity of our readership and the wider community. To achieve this, we have implemented a recruitment process that removes unnecessary barriers and promotes equal opportunities for all candidates.
A diverse workforce fosters creativity, innovation and growth. We strive to hire the best talent for each position regardless of their background, ethnicity, race or gender. We aim to create a welcoming and inclusive working environment that allows our employees to thrive personally and professionally.
We take great pride in our employees and their contributions to our success. We offer a competitive compensation package and ensure our staff is well cared for. Investing in our employees' well-being is the key to maintaining a motivated and productive workforce.
As we look to the future, we remain committed to maintaining our hiring standards and creating a workplace that values diversity, inclusivity and respect for all. This approach is essential for our continued growth and success as a company.
You can view our current available job openings at Investormoney.com here.